Top 10 Most Expensive Player in IPL 2020
December 24, 2019
The Indian Premier League (IPL) 2020 auction has always been known for surprises. From uncapped youngsters going for big money to prominent names being snapped up at measly base prices or going unsold gathering, the average Indian cricket fan has seen it all.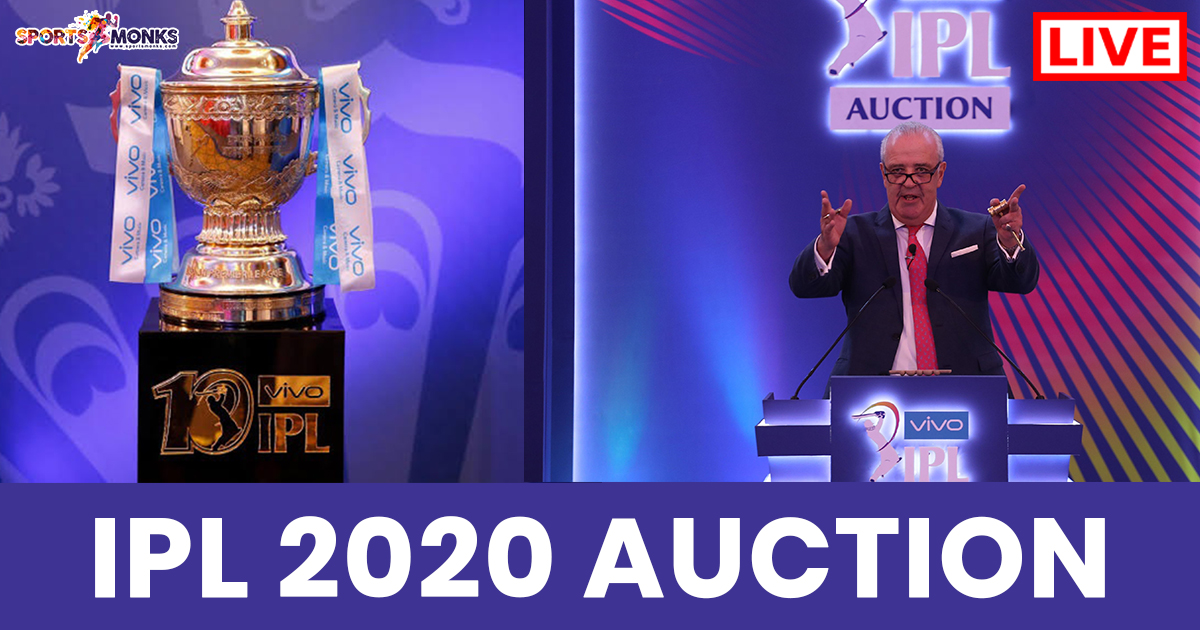 Thursday's auction at the ITC Royal Bengal Hotel in Kolkata was a similar affair in many ways. As the Indian Premier League auction came to a close, a total of 62 players were bought by IPL Owner. The Australia cricket team's pace spearhead Pat Cummins has emerged as the most expensive player in the IPL 2020 auction. Kolkata Knight Riders (KKR) grabbed him for jaw-dropping Rs 15.5 crore, making him the most expensive overseas player in IPL history. The Australians were the most sought after by the franchises, with three of the five most expensive coming from Down Under in the IPL 2020 auction.
Here's the list of the top Ten buys at the 2020 IPL auction.
Pat Cummins: Kolkata Knight Riders (15.50 crores)
Glenn Maxwell: Kings XI Punjab (10.75 crores)
Chris Morris: Royal Challengers Bangalore (10.00 crores)
Sheldon Cottrell: Kings XI Punjab (8.50 crores)
Nathan Coulter-Nile: Mumbai Indians (8.00 crores)
Shimron Hetmyer: Delhi Capitals (7.75 crores)
Piyush Chawla: Chennai Super Kings (6.75 crores)
Sam Curran: Chennai Super Kings (5.50 crores)
Eoin Morgan: Kolkata Knight Riders (5.25 crores)
Marcus Stoinis: Delhi Capitals (4.80 crores)
No.1: Pat Cummins – 15.50 crore – Kolkata Knight Riders
Pat Cummins may be the world's best Test bowler at the moment, but he is no laggard with the white ball either. In fact, if the IPL auction is an indicator, he is perhaps the best in the world in the shortest format too, as he created history by becoming the most expensive overseas IPL player in the history of the league.
The 26-year-old, who has 92 T20 wickets against his name from 77 games at 24.46, triggered huge interest from Delhi Capitals and Royal Challengers Bangalore. But just when that battle seemed to have gone Bangalore's way, Kolkata Knight Riders came in and made what was to become the final bid. In seven T20Is in 2019, Cummins took nine wickets at 19.11. What was more impressive was his economy rate of just 6.61. His lower-order batting skills may have also added to his value.
The number 1 Test bowler in the world is now the costliest overseas player ever to take part in the Indian Premier League. There was a proper bidding war for the bowler as Royal Challengers Bangalore and Delhi Capitals were locked in an intense battle. And, just when RCB seemed to have the deal secure, Kolkata Knight Riders jumped in and bagged the Australian for a whopping 15.50 crore.
Australia pacer Pat Cummins on Thursday took the IPL auction by storm when he became the most expensive foreign signing in the history of the T20 league, surpassing England all-rounder Ben Stokes.
In IPL 2017, Stokes was signed for Rs 14.5 crore by the now-defunct Rising Pune Supergiant.
Cummins — who returned to Kolkata Knight Riders for a jaw-dropping Rs 15.5 crore — is also the second most expensive player in the history of the IPL auction, after Yuvraj Singh, who was signed by the then Delhi Daredevils for Rs 16 crore in 2015.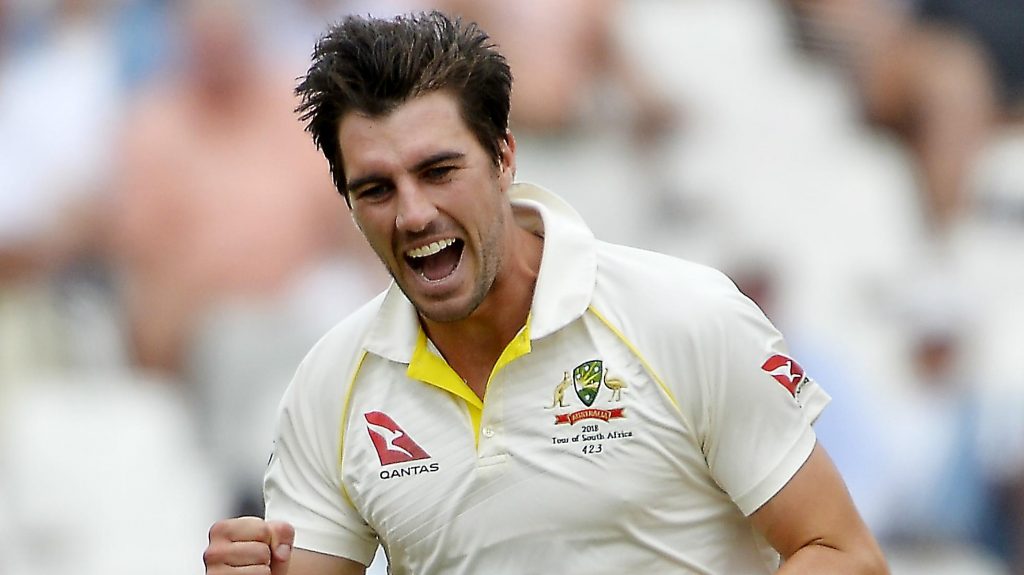 No.2: Glenn Maxwell – INR 10.75 crore – Kings XI Punjab
Glenn Maxwell, who recently made news for taking a break from international cricket owing to mental health issues, returned to Kings XI Punjab, after having played for them from 2014 to 2017. Once again spurred a bidding war, with Kings XI Punjab and Delhi Capitals – his two most recent IPL franchises – displaying an eagerness to win him back with little regard for his poor 2018 season, in which he scored just 169 runs at 14.08.
The Australia all-rounder is a very experienced T20 campaigner, having played 251 matches from which he has scored 5589 runs at a strike-rate of 154.94. His off-spin has earned him 85 wickets too.
Australian all-rounder Glenn Maxwell was selected by Kings XI for Rs 10.75 crores. Australian resumes the trend of having a great impact on the auctions. Speaking on why KXIP broke their bank trying to snap up Maxwell, head coach Anil Kumble said that they were looking at experience and all-round package, and Maxwell had all the traits.
Maxwell was one of the biggest buys in the 2013 auctions. He began with a base price of $200,000 and was finally bought by Mumbai Indians for a whopping $1 million.
Despite a strike-rate of 161.3 in the IPL, Maxwell has been inconsistent with the bat. But his ability to clear the rope in crunch situations makes him a solid candidate.
The right-arm off-breaks are likely to come handy too.
No.3: Chris Morris – INR 10 crore – Royal Challengers Bangalore
Hard-hitting seam bowling all-rounders can be a highly-valued commodity in T20 cricket and South Africa's Chris Morris fits into that bracket. He attracted bids from Rajasthan Royals, Kings XI Punjab and Royal Challengers Bangalore and just when it seemed like Bangalore were about to bag him at 7.5 crores, Mumbai Indians hopped in. But Bangalore was the most determined side, finally securing him for 10 crores.
Morris has played for Delhi Capitals and Chennai Super Kings in the past. In 61 IPL matches, he has scored 517 runs at 27.21 and a strike-rate of 157.62. To go with that, he also has 69 wickets at 24.77.
Proteas speedster Chris Morris might have made news, pocketing a big sum of 10 crores, but the news didn't go down well with many. Former New Zealand cricketer Simon Doull, for instance, tweeted saying RCB used up 'stupid money' to get Morris.
Royal Challengers Bangalore beat Kings XI Punjab and Mumbai Indians to acquire Morris' services.
Prior to the auction, Morris had an unimpressive outing in the Mzansi Super League (MSL). He managed to pick only 10 wickets from 11 games at an economy of 8.20 and scored 122 runs at a strike-rate of 176.
No.4: Sheldon Cottrell – INR 8.5 crore – Kings XI Punjab
Kings XI Punjab in this auction with the biggest contract of Rs 42.70 crore. It consumed Rs 10.75 crore for Australia's Maxwell and Rs 8.50 crore for West Indian pacer Sheldon Cottrell.
The West Indies fast bowler attracted bids from Rajasthan Royals, Kings XI Punjab and Delhi Capitals. The appeal for Cottrell was done no harm by the fact that he proved a handy customer in the recent T20I series in India. He picked up three wickets from three games, with an economy of under eight in a high-scoring series.
His overall T20 numbers are very impressive, with 117 wickets against his name from 83 matches at 19.08. Moreover, armed with a nasty short ball and well-disguised slower ones, he seems to be getting even better.
Sheldon Cottrell was one of the trending names before the auctions commenced. The West Indian pacer was expected to trigger a bidding war, and so he did, between Rajasthan Royals and Kings XI Punjab before Delhi Capitals made it a three-way race. However, KXIP had the final laugh.
Cottrell made a beating in the World Cup in England, emerging as West Indies', he is the highest wicket-taker, with 12 wickets in nine games at an economy rate of 5.85.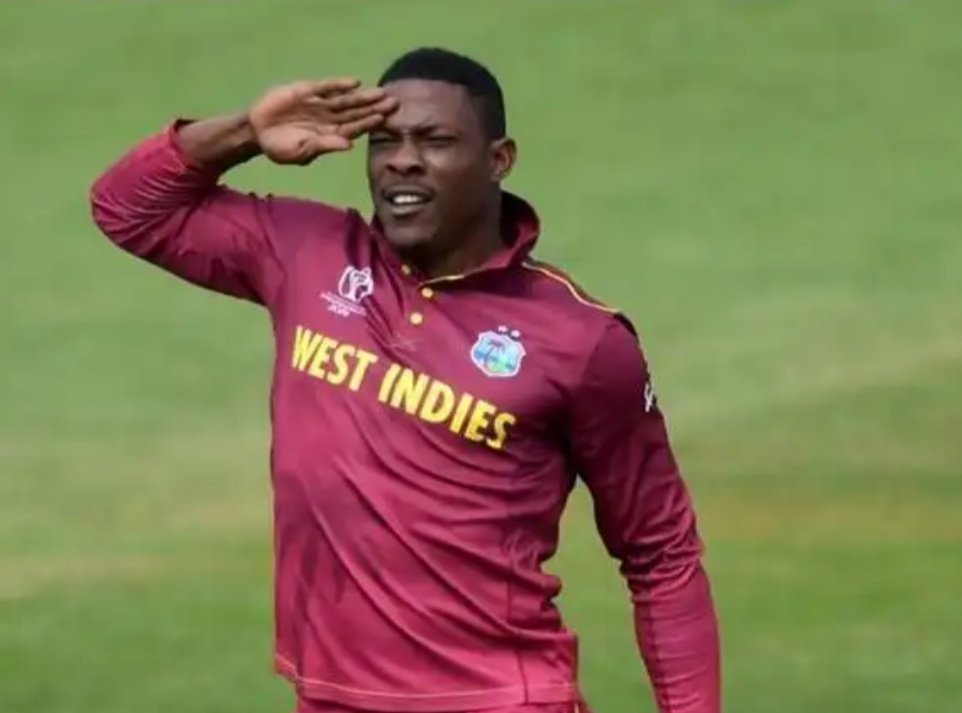 No.5: Nathan Coulter-Nile – INR 8 crore – Mumbai Indians
Australia overlooked Nathan Coulter-Nile for their upcoming ODI tour of India and he doesn't seem to be a part of their T20I plans either. But in the IPL universe, he commanded greater value than the likes of Eoin Morgan, Jason Roy, and Chris Lynn.
Coulter-Nile, who has previously played for Kolkata Knight Riders, Royal Challengers Bangalore, Delhi Capitals and Mumbai Indians, attracted bids from Chennai Super Kings and Mumbai. He has been a reliable bowler in the IPL – his 36 wickets have come from just 26 games at a reasonable economy rate of 7.66. But it was probably his ability to clear the ropes from lower down the order that helped hike up his value.
The Australians made merry at the auctions yet again and Nathan Coulter-Nile, who set himself a base price of 1 crore, returned to Mumbai Indians after six years, for a whopping 8 crores.
No.6: Shimron Hetmyer –  INR 7.75 crore – Delhi Capitals
Shimron Hetmyer was signed by the Delhi Capitals for Rs 7.75 crore at the IPL auction in Kolkata on Thursday. Hetmyer had finished the ODI series in October 2018 with 259 runs at an average of 51.80 at a strike rate of 140. Before the India tour, he lit up the in Caribbean Premier League, scoring 440 runs in 12 innings at 148.14.
He may have failed to live up to his hefty paycheque last year, having been released by the Royal Challengers Bangalore but the Caribbean batsman has made a strong case for himself during the West Indies' ongoing tour.
After becoming the highest run-scorer in the T20I series — 120 runs in three matches, at a strike-rate of 151.89 — Hetmyer also hammered a ton in the first ODI.
Earlier, left-arm pacer Sheldon Cottrell was signed by Kings XI Punjab for Rs 8.5 crore.
No.7: Piyush Chawla –  INR 6.75 crore – Chennai Super Kings
Bubbly face, disarming smile and a vicious googly. When Piyush Chawla operates, there is color, joy, and enthusiasm that has not dimmed with age. He appears to have been around forever but Chawla is still only 30.
And he is still in demand, bought for a whopping Rs. 6.75 crore by the Chennai Super Kings.
"M.S. Dhoni, the best captain, and CSK, the finest franchise, what more you can ask for. Even CSK's away matches seem like home games, there is so much support for the side," said Chawla to Sportstar.
Having spent six years with Kings XI Punjab and another six with Kolkata Knight Riders — he has 150 IPL scalps to share the joint-third spot with Harbhajan Singh in the all-time list — Chawla is eyeing a long tenure at CSK.
And he is excited to be playing with old mates again. Chawla is thrilled by CSK's stable of world-class spinners, men such as Imran Tahir, Mitchell Santner, Harbhajan and Ravindra Jadeja. In a reversal of roles, Chawla will be parading his skills for CSK, now bowling a googly, slipping in a top spinner and sending down a flipper.
No.8: Sam Curran –  INR 5.50 crore – Chennai Super Kings
Sam Curran was the expensive English player in the IPL auction 2020 at Rs 5.5 crore, bought up by Chennai Super Kings. England Player Sam Curran is looking at his entry into the Chennai Super Kings set up of seasoned captain Mahendra Singh Dhoni and coach Stephen Fleming. Curran was a good player for Kings XI Punjab in last year's tournament but has been poached by Chennai for the 2020 version. He played 9 IPL Matches, runs 95 and takes 10 wickets.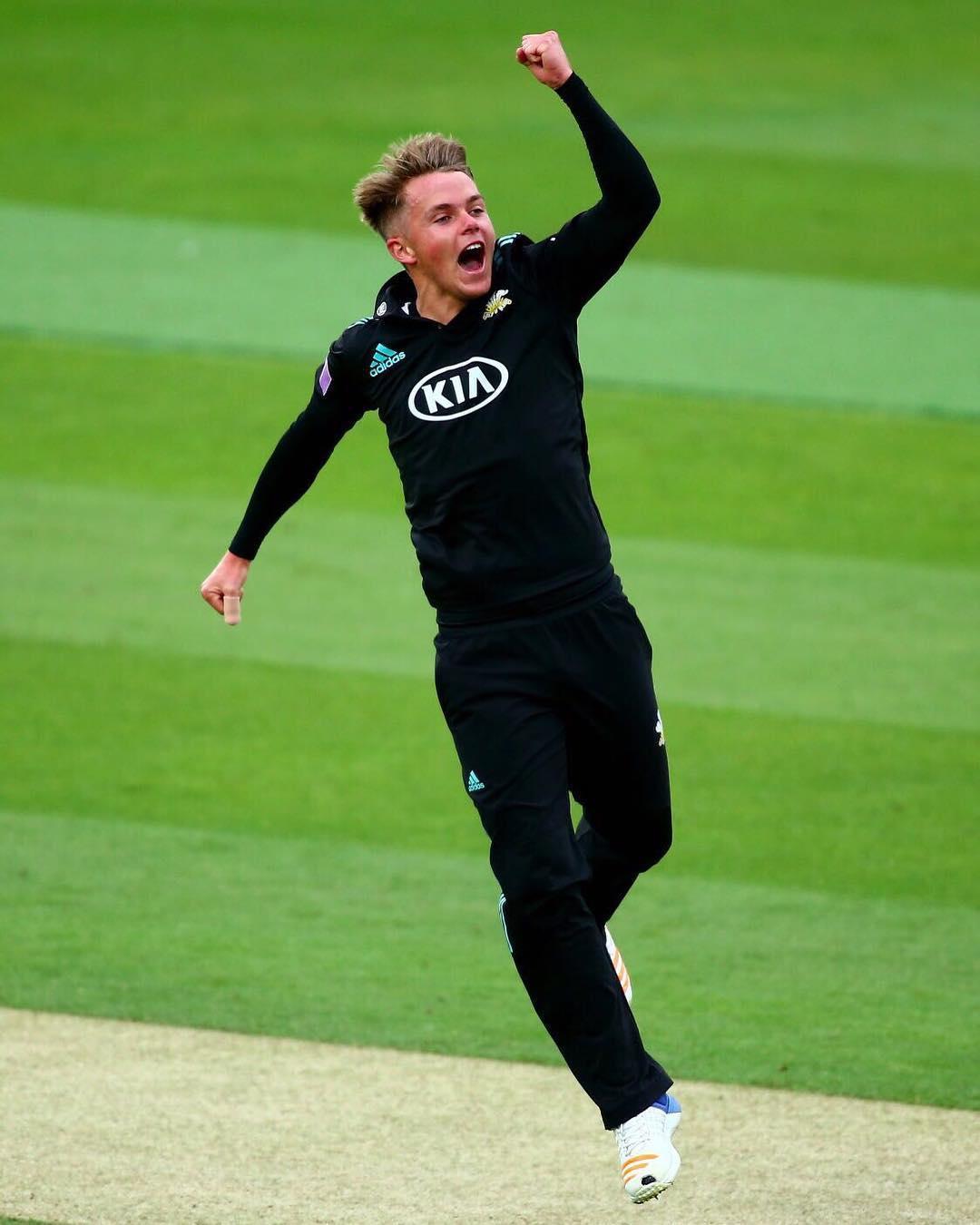 No.9: Eoin Morgan –  INR 5.25 crore – Kolkata Knight Riders
world Cup-winning captain Eoin Morgan was signed for a whopping Rs 5.25 Crore by the Kolkata Knight Riders in the IPL 2020 auction in Kolkata on Sunday.
Morgan captained Delhi Bulls in the Abu Dhabi T10 league and break 175 runs in only six matches at its strike rate of 186.
Morgan is a seasoned campaigner in the IPL. He made his debut in 2010 and has gone on to represent Royal Challengers Bangalore, KKR, Sunrisers Hyderabad and Kings XI Punjab. Since he is a limited-overs specialist for England, he participates in T20 leagues across the globe in the off-season.
Morgan has been part of Big Bash League, Pakistan Super League, and the Caribbean Premier League.  He had played 52 IPL Matchs, his total runs are 854 and strike rate 121.13.
No.10: Marcus Stoinis –  INR 4.80 crore – Delhi Capitals
Delhi Capitals (DC) made some smart buys at the Indian Premier League (IPL) 2020 player auction. The Shreyas Iyer-led side now looks a formidable unit after roping in the likes of Jason Roy, Alex Carey, Shimron Hetmyer and Marcus Stoinis. Delhi Capitals spent big on overseas players and West Indies batsman Hatmyer became their top pick at Rs 7.75 crore. Delhi Capitals looked thin on the overseas front heading into the Indian Premier League (IPL) 2020 auction.
Delhi Capitals have also roped in two good overseas all-rounders in the form of Woakes and Stoinis, who can both bat and bowl well. Both the players have significant experience in international cricket and have played for big teams in T20 leagues around the world. Woakes and Stoinis will ensure Delhi don't miss Chris Morris in the line-up. He played 29 IPL Matches, his runs is 473 and he takes 15 wickets.